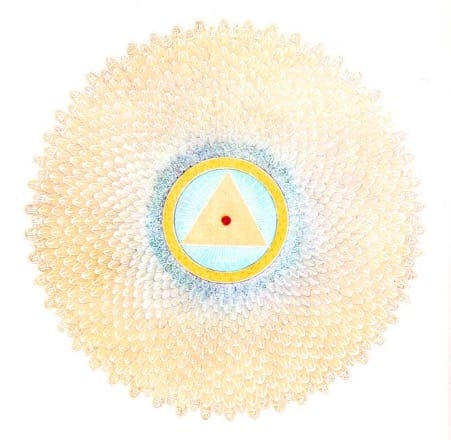 "To arrive at the fully blooming lotus crown chakra, our stem needs to be connected all the way to Earth, our roots deep in the ground. Through this connection, our lotus in nourished and continues to bloom, its petals ever unfolding. Our purpose is to liberate the spirit, but if we are to avoid getting lost in the infinite we must retain a home to which the spirit can return. This is the challenge of a psychologically balanced seventh chakra."
 -Anodea Judith Eastern Body, Western Mind.
In this workshop we will dive into the seventh chakra to witness and experience the unfolding of the thousand petaled lotus. Becoming Connection invites you into a deep encounter with your Higher Self, however you may understand it. Here we will deepen our explorations of meditation, cultivating awareness through a sense of merging with divine consciousness and the realization of our own true nature.
Here we will explore witness consciousness, the part of us that watches the part that is doing. Central to this chakra is an encounter with the mind, thinking thoughts, all the thoughts and beliefs and then moving beyond thought into a place of pure being. Becoming one, we do not lose ourselves. We will touch on topics such as addiction, attachment and non-attachment, leading to forms of transcendence. Opening the crown chakra is about expanding awareness, expanding our capacity to engage higher and higher levels of voltage. This is the realm of spiritual awakening, epiphany, mystical experiences and altered states of consciousness. It is also the elusively simple act of paying attention to what is. We will explore several different types of meditative practices and then translate those experiences into creative expression.
Join us…