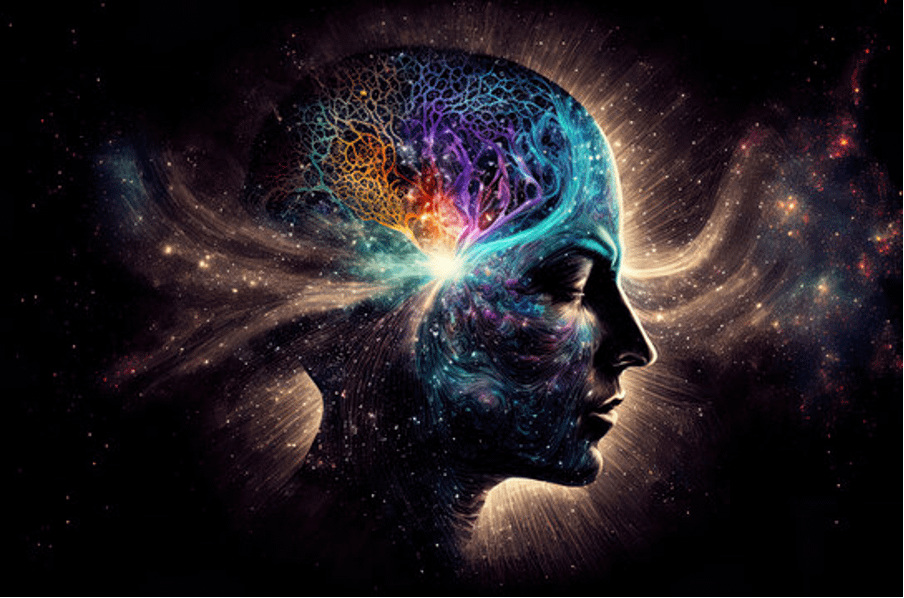 For Awakening Vision, we will delve into the sixth chakra to explore all things related to the mystery of the third eye. Here we will be exploring intuition, imagination, insight, dreams, and vision. Our sight gives us guidance. We have the capacity to see an arc of past, present and future.
Central to this chakra is the element light which brings clarity. We will touch on topics such as activation of the third eye through meditation. By improving focus and concentration, inner sight evolves out of an ability to calm the busy mind, to see beyond. The third eye serves as a portal to other realms including cosmic blueprints and dreams and even archetypal levels beyond the personal. Psychic powers and clairvoyance ("clear seeing") open up other means of knowing, other ways of wisdom. Dreams link the conscious and unconscious mind, presenting alternatives to waking reality. We need to break free of established patterns.
Vision leads us forward, illusion holds us back. Dreams are where we experience the non-linear, the irrational, the impossible. We find access to a sense of no limits. Shifting the assemblage point, we can suddenly see our lives from a new vantage point. Opening the third eye allows us to see the big picture, to expand beyond what we already know. We can perceive what lies beyond our wildest dreams, beyond what we can name. By moving into a more archetypal identity, we begin to know ourselves through dreams, symbols, imagination, art, relationships. Here lies the splendor of recognition in which we come to know ourselves in a new way.
Join us…